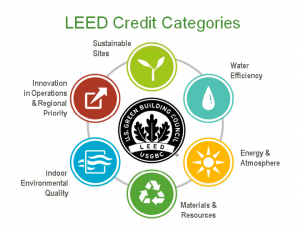 Leadership in Energy and Environmental Design (LEED)
The LEED Green Building Rating System is a voluntary, consensus-based, market-driven building rating system based on existing proven technology. It evaluates environmental performance from a whole-building perspective over a building's life cycle, providing a definitive standard for what constitutes a Green Building.
LEED is one of several quality rating systems that measure sustainability.
Emerald Skyline Corporation supports any and all efforts to effect sustainable facilities.
Sustainable facilities and operations are increasingly necessary in order to accomplish prudent investment objectives.  While energy efficiency and cost savings remain the core of real estate sustainable strategies, owners are experiencing premium lease rates and capturing market share in order to improve net operating income.
Enhanced employee health, well-being and productivity within the workplace in addition to presenting a positive public image are included in the lease decision by prospective tenants.
In addition to the many benefits, risks are involved in building green including the failure of new equipment and products to function as presented, contractors who fail to meet objectives and programs that do not take into account the local climate, culture and facility.  These risks require rigorous due diligence prior to implementing a sustainable solution.
The founders of Emerald Skyline Corporation with a combined 100 years of real estate and business experience have had a life-long commitment to advising and effecting best business practices for income-property investors, owners and managers.
---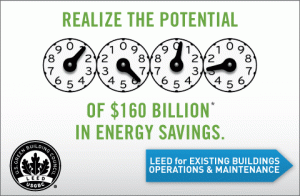 The most significant motives for retrofitting are energy cost reduction, client demand and a desire to create a superior product, according to a McGraw-Hill study.